Minnesota Annuities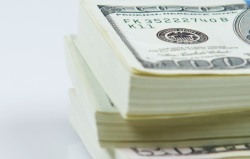 You should consider annuities for your "safe" money when developing your long term financial plan. Annuities give you the opportunity for lifetime payments and tax-deferred earnings. Our advisors at Claremont Insurance Agency can assist you in mapping out your retirement strategy.
Annuities Protection in Minnesota
Immediate Annuities - A large sum of cash can be used for a specified period of time or for the rest of your life to produce a regular stream of income.
Deferred Annuities - This annuity is generally purchased with payments over a period of time, typically while you are working in order to receive payment during your retirement.
Fixed Annuities - This annuity is used for retirement and has the stability of a fixed interest rate with no risk that they will ever lose money. A fixed annuity will provide steady and guaranteed growth with the tax-deferred benefit
Indexed Annuities - With an indexed annuity, the insurance company pays periodic payments based on market exposure but will not lose the principal investment. The insured might see higher growth from a indexed annuity, but will also be at risk from market changes. Indexed annuities will vary with the performance of the investment options that are chosen.